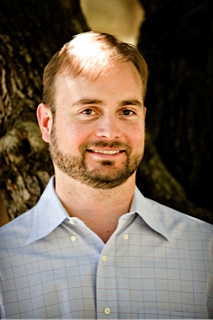 About Me
I am a psychiatrist and a psychological anthropologist, currently working as a post-doctoral fellow in addiction medicine in the Department of Family Medicine at the David Geffen School of Medicine at UCLA. I work primarily with the Center for Behavioral & Addiction Medicine and the Center for HIV Identification, Prevention, & Treatment Services (CHIPTS).
As of July 1, 2013, I will be a Clinical Instructor in the Department of Family Medicine, supervising FM residents during their behavioral science training.
PLEASE NOTE: From August 1 through September 30, I will be on a research sabbatical. Details are being worked out, but patients will be covered by another physician during that time. I will not be reachable for clinical matters between July 30 and October 1.
My current research interests include social and psychological processes of sexual identity development, particularly as they relate to addiction and HIV prevention, mostly though not only among men who have sex with men (MSM). Geographically, I conduct research in Los Angeles, California, and Prague, Czech Republic, and in both Czech and Anglophone portions of the internet.
Training & Education
My undergraduate work at Harvard in History and Literature focused on the social history of medieval Europe (particularly Britain, Ireland, and Scandinavia). I also developed an interest in eating disorders, culminating in a thesis on the representation and regulation of the body in the writings of the Venerable Bede.
I participated in the joint MD-PhD program (MSTP) at University of California, San Diego, with a PhD in psychological anthropology. My MA thesis reviewed psychosocial factors in eating disorders cross-culturally and historically. My dissertation then examined alcoholism, depression, and processes of sexual identity development in the post-communist Czech Republic.
During the first two years of fieldwork, I attended the Czech Studies Program at Univerzita Karlova. I have lived, studied, and done fieldwork in Prague for some four years since 1999.
From 2005-2007, I was a post-doctoral fellow in the Center on Aging at NORC and in the Department of Comparative Human Development at the University of Chicago, working through data from my dissertation and learning new research and analytical methods. In 2011, I completed my residency in the research track for psychiatry at UCLA - Semel Institute for Neuroscience and Human Behavior (UCLA-NPI) and the Greater Los Angeles VA. My clinical work focuses on addiction medicine, HIV psychiatry, affective disorders, and personality disorders.
Further information on my research interests is available at academia.edu.