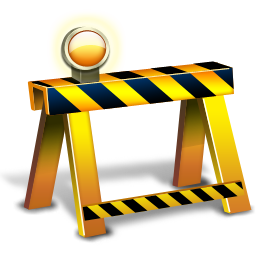 HIV resources
This page is currently under development. More content coming soon.
Meanwhile, please look at the general mental health resources.
AIDS Project Los Angeles (APLA) offers multiple services for persons living with HIV/AIDS, such as case management, dental and medical care, and home health.
Support groups include those addressing specific concerns facing African-American gay and bisexual men, Native Americans & Alaska Natives (Red Circle Project), youth (Mpowerment Program), and persons recovering from alcohol & substance abuse.
• APLA can also be a helpful referral source for individual counseling & psychotherapy.
Friends Research Institute, a non-governmental organization that conducts studies in the fields of substance abuse, health, HIV/AIDS, mental health, and criminal justice.
Safe House, an apartment building located in North Hollywood, California established to provide a comfortable refuge for those who are living with HIV/AIDS; and chronically homeless.
Hotlines:
• California AIDS Hotline: 800-367-AIDS. Mon – Fri, 9:00 a.m. to 5:00 p.m. (until 9 p.m. Tuesdays). TDD: 888-225-AIDS.
• AIDS/HIV Nightline: 800-273-AIDS (2437). Mon - Sun / 5 p.m. to 5 a.m. Provides emotional support, information and referrals to people with concerns about HIV during the night when other agencies are closed.
Emergency Treatment: Post-Exposure Prophylaxis (PEP) for HIV
For persons who may have been exposed to HIV through sexual contact or blood, there is an option for preventative treatment, called post-exposure prophylaxis (PEP). PEP involves starting a 30-day course of anti-retroviral medications. While this treatment is often not covered by insurance (unless the exposure was work-related), it is believed to be the best chance to reduce the risk of infection with HIV. PEP must be started within 72 hours of the potential exposure in order to be effective, and it is believed likely to be more effective the sooner it is initiated.
The following are resources for accessing PEP both in Los Angeles and nationally. Emergency Departments (aka ERs) can provide PEP, but not all do so. If you choose to go to an ER, you may want to call ahead to see if it is available.
The Los Angeles Gay & Lesbian Center has an on-call PEP program in place on Saturdays, reachable at (323) 860-5880.
Other informational resources include the following
• NAM, an HIV/AIDS informational resource in the UK.
• PEP411 – New York resources for PEP.